souvenirs · gifts
postcards · calendars · apparel
manufacturer - Importer - national wholesale Distributor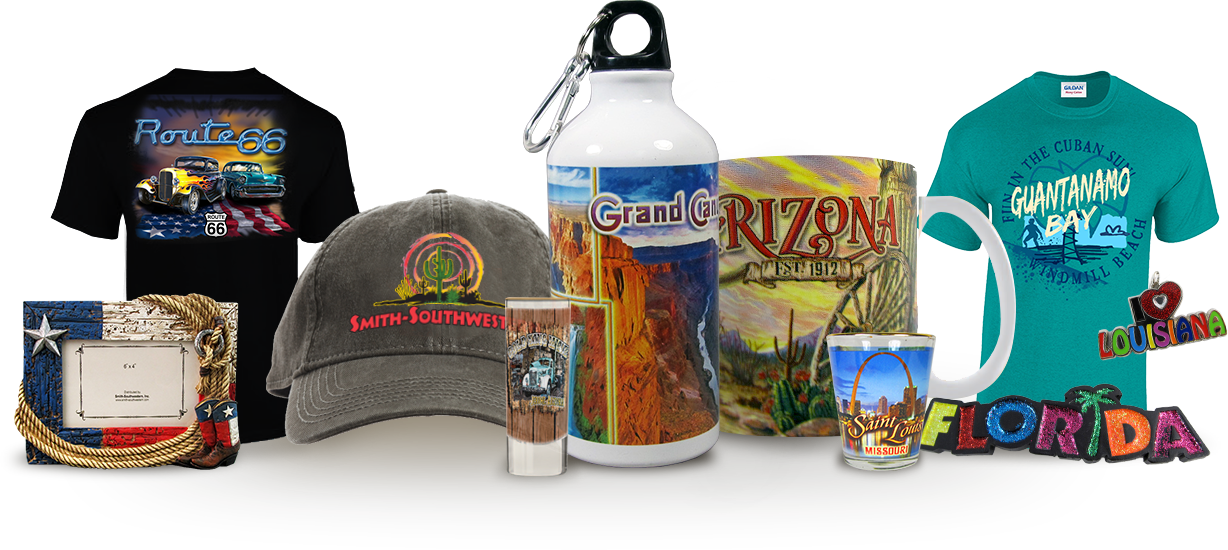 providing for all your
souvenir needs for over 60 years.
Souvenir
Product Lines
Custom
Product Lines
Apparel
Product Lines
Calendar & Printed
Product Lines
Gift
Product Lines
OVER 25,000 PRODUCTS AVAILABLE
The company office, warehouse, and showroom are located in Mesa, AZ, where a support staff of over 110 employees are dedicated to shipping orders to customers. The 53,000 square-foot facility is equipped with state-of-the-art software and automated inventory retrieval systems which allow orders to be processed quickly and accurately.